Mitchell Elementary School
Rebuilding a Houston school ravaged by Hurricane Harvey
Client: Satterfield & Pontikes
Size: 8 acres
Location: Houston, TX
Project Type: Full civil site package
Hurricane Harvey swept across Texas and Louisiana in August 2017, causing more than $125 billion in damage.
In response to Harvey, Houston ISD replaced four neighborhood elementary schools, including Mitchell Elementary. The new Mitchell spans two stories and 91,300 square feet and can accommodate about 750 students. 
Sendero Industries partnered with Satterfield & Pontikes to provide a complete civil site utilities package, including a Storm Water Quality Unit, sanitary sewer, water main, and fireline.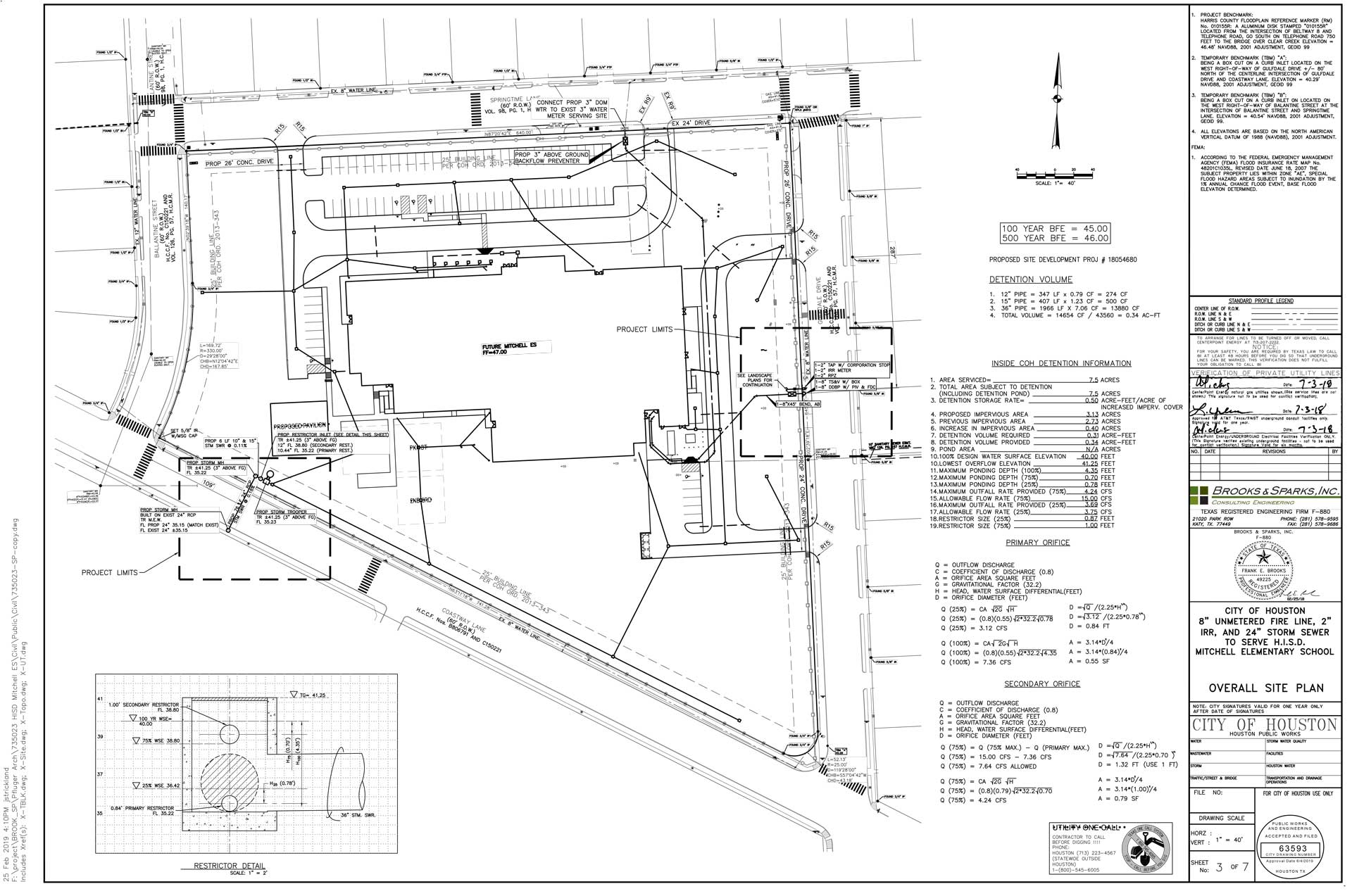 Sendero Industries crews consistently operate with great communication, attitude and professionalism. Sendero understands and embraces that a partnership approach is the key component to a success project for everyone involved.
Katy High School #10
Katy, Texas
Port Neches-Groves Schools
KIPP Mosaic Primary School