Port Neches-Groves Schools
Multi-phase development of four new PNGISD schools
Client: Cadence McShane Construction
Size: 16 acres
Location: Port Neches, TX
Project Type: Full civil site package
In 2019, voters approved a $130 million bond to allow the district to combine six current elementary schools into four campuses. The project will allow the district to restructure the grade level at its elementary and intermediate campuses. 
In 2021, Sendero Industries completed a full civil site package for the intermediate schools consisting of the following work: 
Heavy clearing and detention pond excavation

Preparation of two building pads totaling 140,000 SF

220,000 SF of paving stabilization

13,000+ LF of storm sewer and wet utilities 
Sendero Industries provided a complete civil site utility package for the elementary schools in the Spring of 2022, including the installation of the following:
8,500 LF of storm sewer

2,000 LF of sanitary sewer

5,000 LF of water line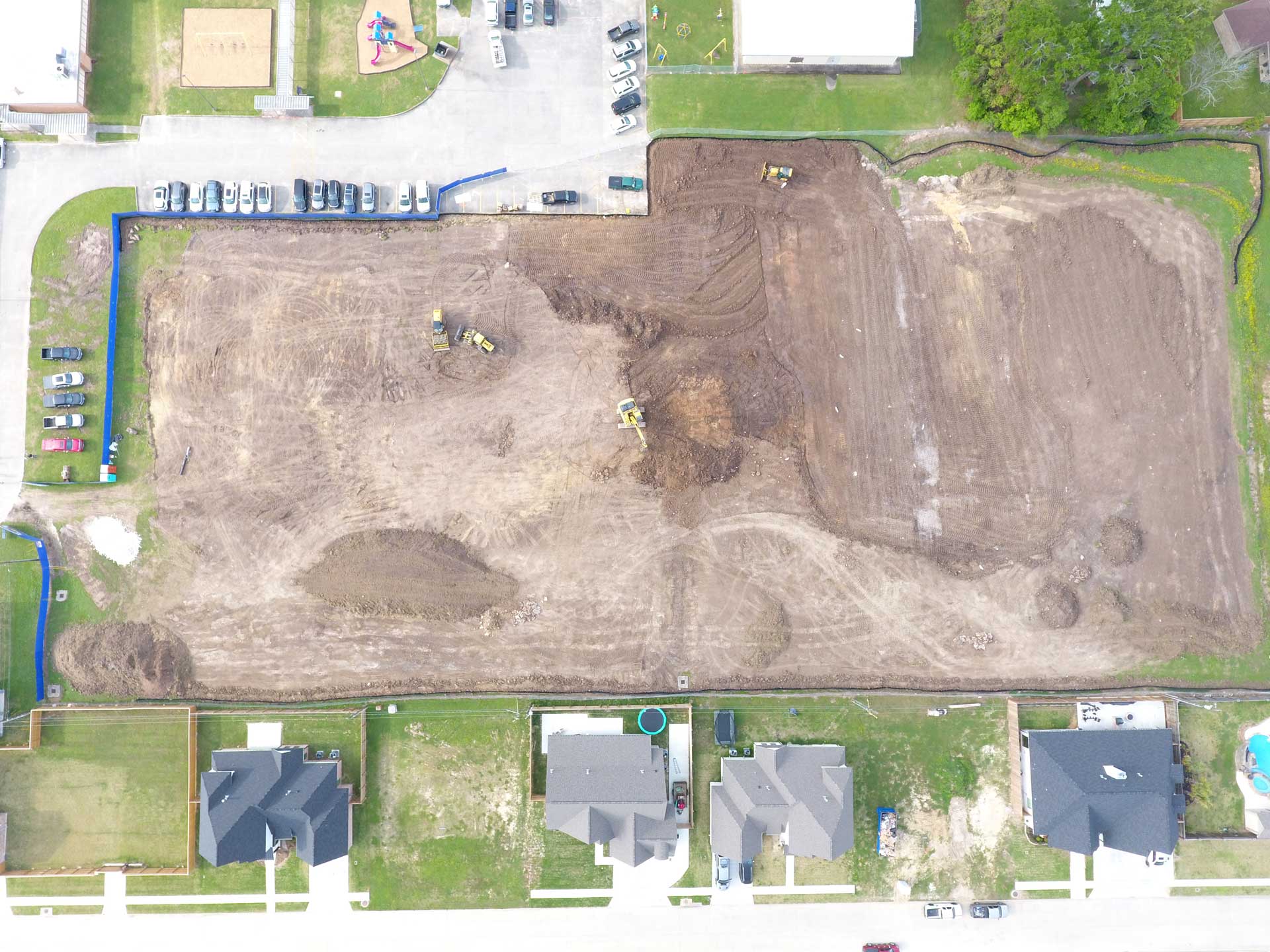 Sendero Industries' friendly but highly professional approach helped guide us through a potentially high-risk project. We would recommend them without hesitation, and look forward to working with them again soon.
Katy High School #10
Katy, Texas
Northcrest Industrial Park
Houston, Texas