Commercial center of Woodforest in South Montgomery County
Client: Realty 1 Partners
Size: 40 acres
Location: Montgomery, TX
Project Type: Full civil package
Pine Market Town Center at Woodforest is a mixed-use development in South Montgomery County, Texas. There are currently eight planned phases with more on the horizon.
Sendero Industries provided the following for this multi-phase project that will bring over 250,000 SF of retail, office, and multifamily space: 
Phase 3
Heavy clearing

40,000 CY of onsite excavation 

Preparation of 6 building pads, totaling 100,000 SF

6,000+ LF of storm sewer and wet utilities
Phases 4 & 5
Installation of 1,300+ LF of storm sewer 

7 precast grate inlets

570+ LF of sanitary sewer

3 precast concrete manholes

890+ LF of fire/water main

3 fire sprinkler service entries

2 fire hydrants

3 backflow preventers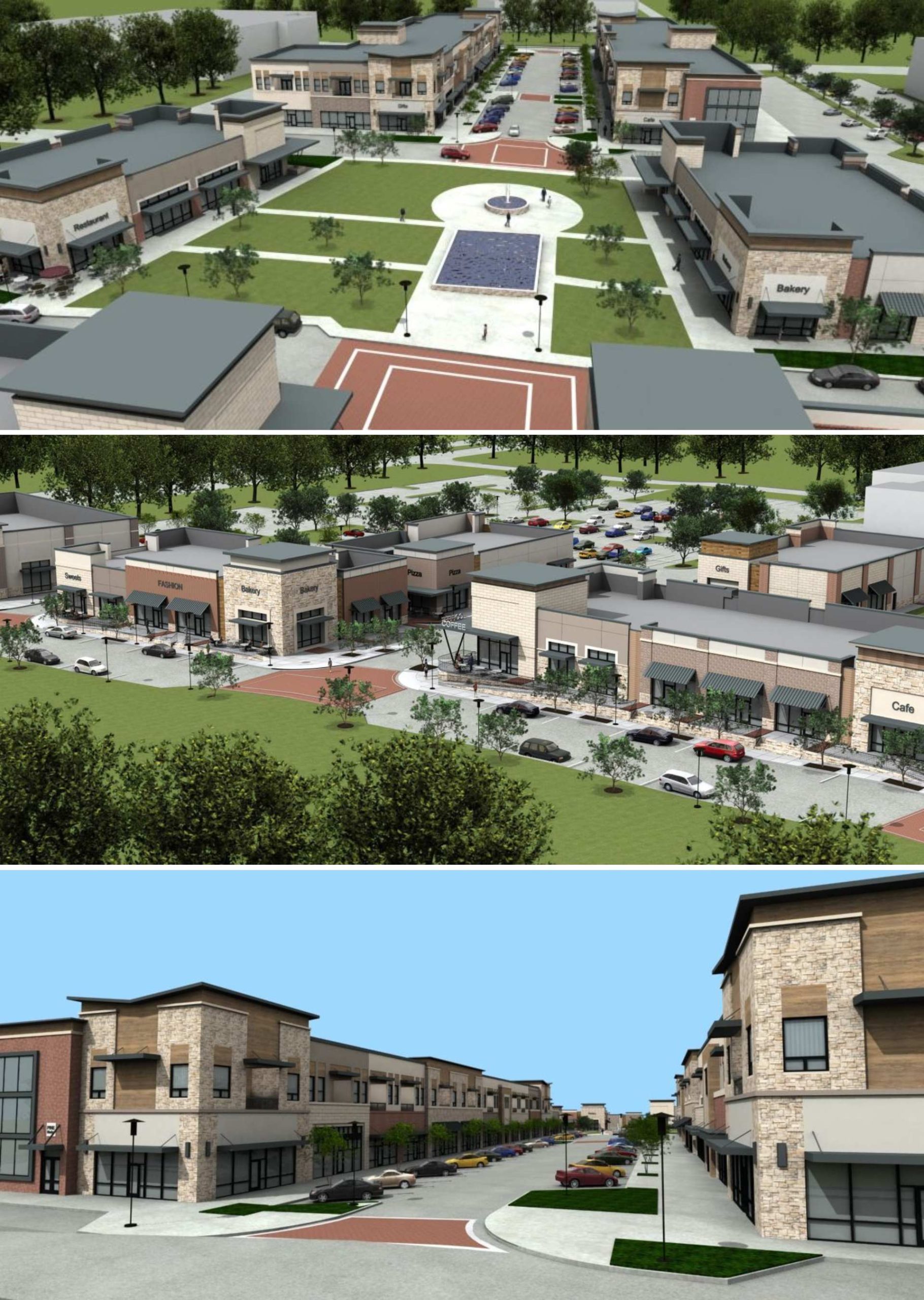 We were thrilled with the work of Sendero Industries. They were professional and the quality of workmanship was outstanding. Sendero understood the unique requirements of our project and their work exceeded our expectations.
Fairway North Logistics Park
Interchange 249 Industrial Park