Building the foundation for the fastest growing public-school district in Texas
Client: Satterfield & Pontikes
Size: 102 acres
Location: Katy, TX
Project Type: Full site utility package
As the Katy area grows with businesses and residential development, Katy ISD plans four new schools in the next three years to accommodate the projected growth, including the school district's 10th high school.
Katy High School No. 10 will open in the fall of 2024 and will have a capacity of 3,000 students. It will include a tennis court facility, an AG barn, and a natatorium, featuring a 25-yard pool with a 40×60 diving well and seating for 275 spectators. 
Sendero Industries will provide public and private utility work, including installing:
30,000+ LF of storm sewer

10,000 LF of sanitary sewer

18,000 LF of waterline

a sanitary lift station

1.5-mile sanitary sewer and waterline extension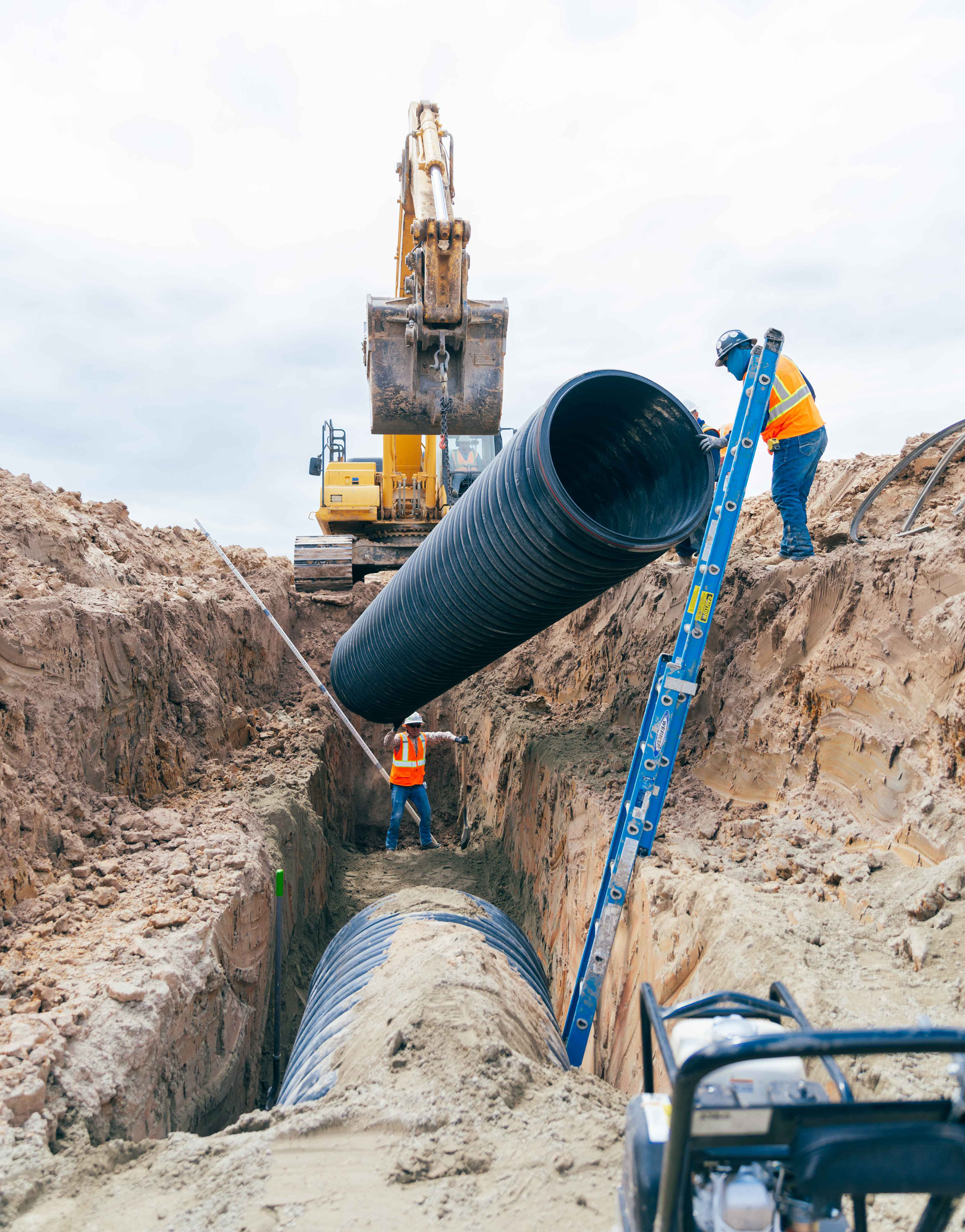 The Sendero Industries team was dedicated to delivering a first rate project on time and within budget. Their efficiency, responsiveness, employee longevity and customer service is why I will continue hiring them again and again.
KIPP Mosaic Primary School
Port Neches-Groves Schools
Mitchell Elementary School